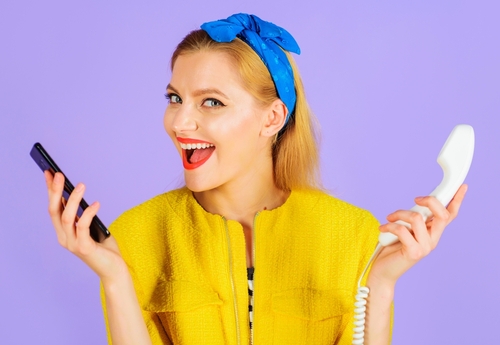 To correctly identify all wireless numbers, organizations must use the Wireless Block Identifier® File and the Wireless Ported Number File together.
IMS has been providing wireless identification products and services to businesses since 2002.
Ported telephone numbers are those numbers originally assigned to a consumer by one telephone carrier and then transferred to a different telephone carrier (e.g., AT&T to T-Mobile, or Verizon to AT&T, etc.). To allow calling organizations to identify cell phones and comply with the TCPA, the industry makes the ports from Landline-to-Wireless carriers and Wireless-to-Landline carriers available for distribution. Iconectiv is the custodian of all the ported telephone numbers for North America and as their largest registered reseller, we distribute the ported data, enhancing it with the last date the number was ported. As an option we also provide a history of ported numbers dating back to 2005 that, when used with the Wireless Block Identifier® Audit files, cand determine if a number was wireless or landline on the date previously called (interested? Click Here)
· Ported numbers are updated daily and are a complete replacement of previous updates, precluding the need to pick up the files every day.
· Each download contains all the ported data available to-date.
· You select the delivery method:
o download from our website,
o pick up from our SFTP site, or
o for a fee pushed daily to your local server (view the Automated File Delivery Service for information on how to have the Ported Number files delivered to your secure ftp server daily).
· The 2 ported files will be zipped together. The use and format of each file is as follows:
o The Landline-To-Wireless file must be used in your wireless identification process to further identify and suppress wireless records from your calling files. Each record contains the 10-digit telephone number that appears to belong to a wired landline but is currently assigned to a wireless telephone.
o The Wireless-To-Landline file may be used to reinstate records previously identified as wireless and suppressed accordingly. Each record contains the 10-digit telephone number that appears to belong to a wireless telephone but is currently assigned to a wired landline.
Also available to Ported Number subscribers is our online lookup of telephone numbers to assist subscribers who occasionally need to know if single numbers are either wireless or landline.
Wireless Ported Numbers File Frequently Asked Questions
Sample LANDLINETOWIRELESS.TXT
Sample WIRELESSTOLANDLINE.TXT
How to Subscribe to the Wireless - Ported Numbers File:
· The Ported Numbers file will be available for download after agreeing to our standard terms and conditions.
o Our arrangement with the custodian of the ported information, requires the execution of a separate subscription and agreement for every computer/server used to host the files (i.e., if the files are used on three computers, three separate subscriptions are required).
o You must complete the required agreements and return them to us before you will be permitted to download the file.
o Please click on subscription agreement package to obtain the agreements, they will also be emailed to you once you subscribe to the service.
· Subscriptions are priced at $1,500 per year.
Choose to pay by credit card now or receive an emailed agreement and invoice.
For further information, please contact us.